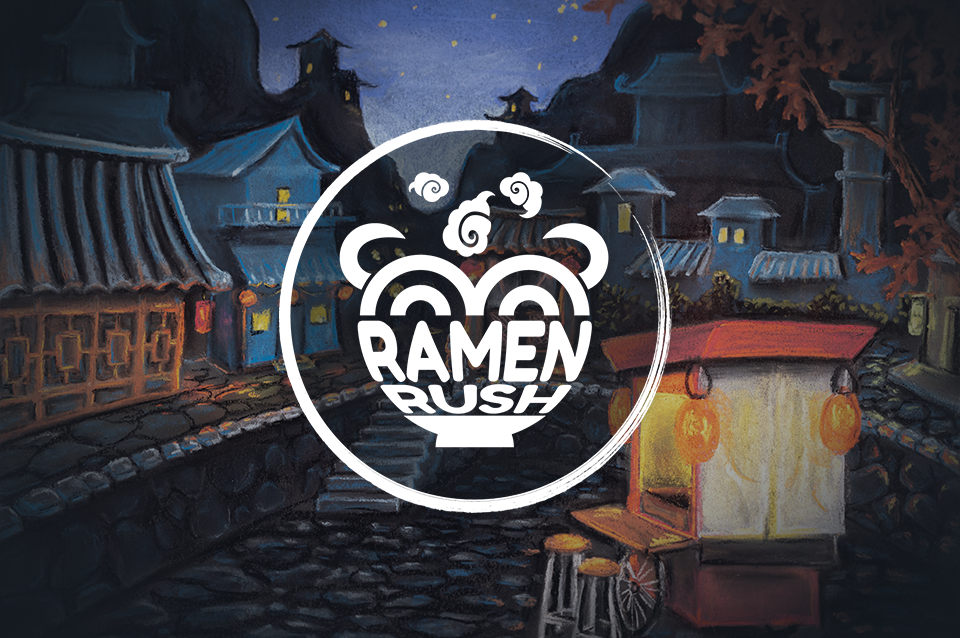 Ramen Rush
Enter the Night Market
For as long as anyone can remember, Kai's ramen shop, located in the heart of the Night Market, has been a destination for a wide variety of traveling spirits. Young Yasha is an apprentice at the ramen shop, but when Kai is suddenly called away, they will have to handle serving customers on their own. Unfortunately for Yasha, this includes serving spirits who want food and those who want trouble.
Ramen Rush challenges players to cook, prepare, and serve six types of fantastical ramen to patrons of the Night Market. Only by serving customers quickly and accurately can you obtain a 5-star ranking and elevate your ramen dreams to perfection.
The Dinner Rush is Here…
Create the perfect dish for every customer's order
Serve every patron who enters into the open-air restaurant
Beware the unintended consequences of your decisions
Come and Get it!
Ramen Rush was made in collaboration with the Creative Media and Digital Culture Program (CMDC Program) at Washington State University Vancouver using Unity. The development team is incredibly grateful for the support and resources the CMDC program provides that allows our team to continue working remotely.
CMDC Program | @CMDC_WSUV | PIGSquad
Created during the PIGSquad Summer Slow Jam June 2022: Character Creator Games